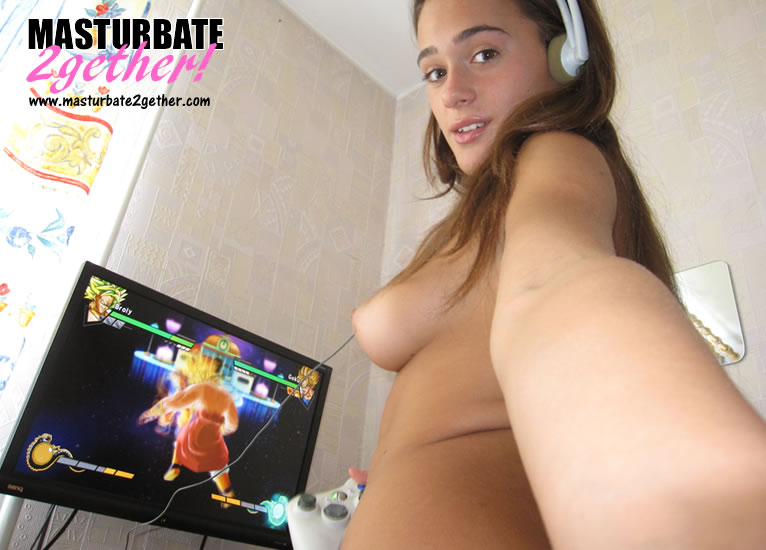 Look at her and just admit it that you'd like to fuck her! She is a hot gamer girl and an avid avid Twitch user and in between kicking ass she likes  take her clothes off and masturbate as a way to unwind. SweetDream is one of our sweetest and the most beautiful babes we have on our webcam site. She is only 19 years old and it shows in her innocence that can be discovered in her eyes, her smile and in the way that she still likes to play games. This is why she is so cute and why guys drift towards her because she is like an uncut diamond, one that needs to be polished, but this vulnerability is what's making SweetDream so attractive and alluring to men and even some women. She loves masturbating together via cam and is right now looking for partners to play with.
I'm not a big game player, I think I missed that boat – I'd never even heard of twitch –  but my cunt twitches and my satin knickers moisten at the thought of thousands of nerdy gaming guys watching me masturbate, their dicks hardening as I slide my hand down my panties and touch my wet cunt, vigorously rubbing my swollen clit trying to orgasm. Precum oozing from the their dicks because they're so excited to see a real woman touch herself. Yes, the thought excites me.  I can see now why these sexy twitch girls like playing games!
If you want to play WOW with a naked twitch girl, chat with her and partake in a spot of  mutual masturbation after loosing your game then please register for a free account on our fantastic masturbating website or simply log in to your account and begin the fun.
Continue reading "Sexy twitch girl masturbating on live stream wants you to join her"
Please follow and like us: