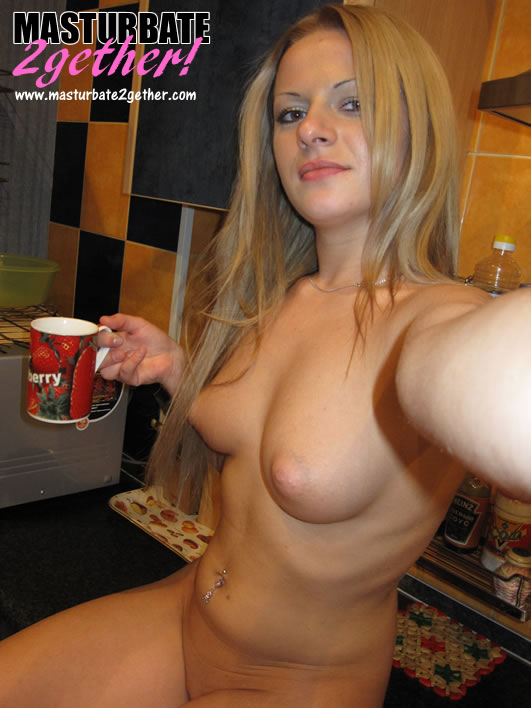 Making your cam girl feel special, wanted and needed can help her build up the self-confidence and passion to perform to the best of her ability. It will also help you give back to her since she is always going that extra mile to put on a personal show for you. That's why we have teamed up with the sexual wellness blog Good Girl Guide to deliver 6 remarkable ways that you can use to worship your web cam girl.
Find a cam girl that interests you
There is an incredible selection of cam girls available which means you can either find a beautiful women who will match up with your personal desires or you can view a different cam girl every day to mix things up. To make your choice easier, when you are first searching for a cam girl you can outline what physical characteristics, personality traits and fetishes you would like your ideal cam girl to have. Write these traits down on a piece of paper so that you know exactly what you are looking for.
You may be looking for a petite blonde with a voluptuous breasts, a brunette with long legs that go on for days or a red head with gorgeous freckles. You have access to cam girls from all over the world so your options are almost endless. Your cam girl may be from China, Spain, America or even Australia! Also, think of the things that you sexually enjoy and the fetishes that you have, if you have any that is!
The benefit of finding a cam girl who you are attracted to means that you will be more passionately invested in every move she makes, her facial expressions and what she says. She may be able to pick up on your reactions to her which can make the experience feel absolutely incredible.
Make the experience personal to you
It can be an exceptional and meaningful moment when people take some time to make general conversation. The conversation can include something as simple as to how both of your days have went or to something more important like what hobbies you both have. Talking about other topics rather than just sex can make people feel more connected and can lighten up the social setting especially if you are delving into BDSM and fetish roleplaying experiences.
Craft an erotic message for the chatroom
Read your cam girls profile to find out what she likes and dislikes. Her profile may include her fetishes, the sexual experiences she enjoys the most and how she loves her viewers to interact with her. If you are looking for more information you can read the companies blog as she might have a description written up about her there too! If she loves receiving erotic messages why not delight her with something you have personally crafted for her fantasies. This way the next time you two are in a session together, you can personalize your interaction so that her needs are taken care of. In turn, this may help you to have a higher level of interaction with her since she is more likely to passionately respond.
Dress your best
If you are planning on engaging in a cam girl session with your camera turned on, be sure to put your best foot forward by dressing and looking your best. Going that extra mile to look great will show her that you are interested in fulfilling her needs too. You can have a fresh shower, brush your hair and wear clothes that will help to make you feel confident. If are quite shy, you can always take a picture of yourself and use it as your profile picture so that she will have an idea of who she is talking to.
Indulge your favorite cam girl with a gift
If your cam girl has a personal wish list or is open to receiving gifts why not indulge her with something that will make her happy and fulfill her personal desires. The wish list may include adult products like lingerie, massage oils and sex toys that she can use during one of her cam sessions. There are also sex toys that are available that are made for long distance sexual experience like:
LovePalz Hera and Zeus
Lovense Nora and Max
Kiiroo Pearl and Onyx
With these sex toys, the giver can move their sex toy and the receiver's sex toy will automatically adapt its modes and speeds to match up with the giver's sex toy. Giving a cam girl a gift that she will use may help to make you feel more included within your next cam session. If you would like you can give her a complete care package, so that she has something new to play around with for every session that you have with her.
Most importantly, always keep it professional
An issue which commonly occurs is that people often ask their cam girls out on a date. This can turn the professional situation into something trickier as it can cause you to have negative emotions about the experience. Before you engage in any activities with a cam girl you should be sure to ask whether they will be something that she is interested in.
We hope that these tips and tricks can help you have the best web cam girl experience possible. You can try one method a day and build up your skills as you go along. Be sure to share with us, what tricks you love to help your fellow cam goers!